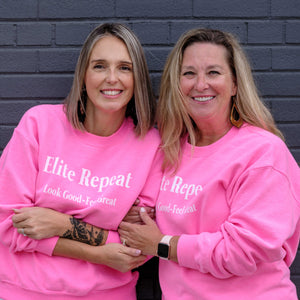 A message from Missy
When I decided to close Elite Repeat I was so very hopeful that I would find someone to carry on its legacy but I was not interested in handing off the key to just anyone.
I wanted someone who was familiar with Elite Repeat and appreciated its longtime history on Randolph Avenue.
I wanted someone who was passionate about consignment and sustainability who also recognized the important role clothing can play in how you feel about yourself.
I wanted someone who was willing to dedicate her time, energy and efforts to continue to foster the relationships and friendships I was so fortunate to make over the years and who would not take those things for granted.
AND I wanted her to be humble and kind and willing to give back to the community that so graciously has supported us for almost 50 years.

Well guess what.. I found that someone and it is with great excitement and honor that I introduce you to Elite Repeat's new owner and keeper of the key, Monica Smith!
I humbly ask that you all welcome Monica with the same grace and support that you have given me. I am beyond grateful that she is keeping the Elite Repeat legacy alive and I am so excited to see her shine!!

Hugs~Missy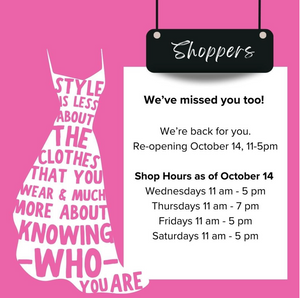 Meet Monica!
Receiving Missy's email in May 2023 about her intentions to close the shop, hit me in a way I would never have imagined.
I'm St Paul through and through and I've been shopping at Elite Repeat since I was 14. Over the decades, it's been a favorite spot to go with my mom Cindy and my aunt Carol. The familiar shop on Randolph and Hamline has always been a warm happy place to poke around and most times I'd find something unexpected and just right. Being greeted by the familiar smiles of the amazing staff was always an added bonus.

A really big percentage of my closet is, and always will be, Elite Repeat. I enjoy how clothes can bring out a different energy or level of confidence about yourself but I've never felt great when spending a lot of money or seeing a garment wilt after just one wear. Consigned items let us see how a garment will last and protects our environment in a way that fast fashion does not.

Beyond the clothes, Elite Repeat is a community of supportive women and families. This, above all, is what called to me as something to keep going in the neighborhood.

It took me a few days after Missy's email to decide I needed to at least have a conversation with her about whether she'd consider passing the keys instead of closing. I am grateful our hearts aligned!

People who know me know that running this shop is a leap of faith to something new. A departure from a prior career, but very much in alignment with my values of supporting our St. Paul community and supporting women.

I recognize I won't be who Missy is. I will do things differently. But I'm dedicated and I do this with both head and heart. I'm so excited to be able to give the store back to St Paul and continue to build on the wonderful community that it draws.

We're working hard to prep the shop for its return. Next week we will share more about re-opening timing and details on how to consign with us again.

Looking forward to getting to know you!

Hugs~ Monica (yes, I am a hugger too!)
Helping women look & feel their best for nearly 50 years

At Elite Repeat you'll find quality designer and on-trend clothing and accessories that will help you look your best and bring out the best you — at a fraction of the cost of buying new.
You also support a woman-owned small business and all the women who consign with us! 
And there's more: when you consign and recycle, you keep clothing out of the landfills. It's great green fashion! 
Look Good. Feel Great.
About Elite Repeat
Learn a little about what makes our boutique such a special place to shop.
About us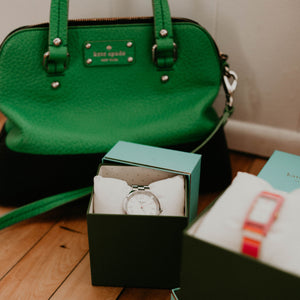 Follow Us!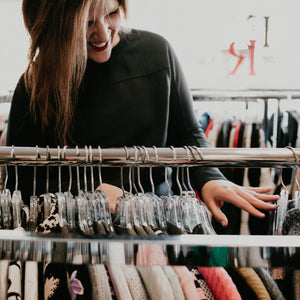 Consignment FAQs
Everything you need to know to consign with Elite Repeat can be found here.
Consignment FAQs
what our guests are saying
I live in SF but am from the area.
Every time I am back in town, I swing by the store. Fantastic array of sweaters, current trends, and classics.
The staff is friendly, extremely helpful, knowledgeable, and did I mention kind?"

Megan
Excellent service...
like Dayton's back in the day.

Becky
Elite Repeat always has a nicely
curated selection of clothes in good condition, and wonderful, helpful staff.
I really love the retail shop they've recently added on — a nice variety of local wares, cards, gift items & jewelry... new items with very reasonable
price points.

Lauren
Location
Elite Repeat
1336 Randolph Ave
Saint Paul, MN 55105
(651) 699-2315
Wednesday, Friday, and Saturday:
11 AM – 5 PM
Thursday:
11 AM – 7 PM
Consignment by appointment.